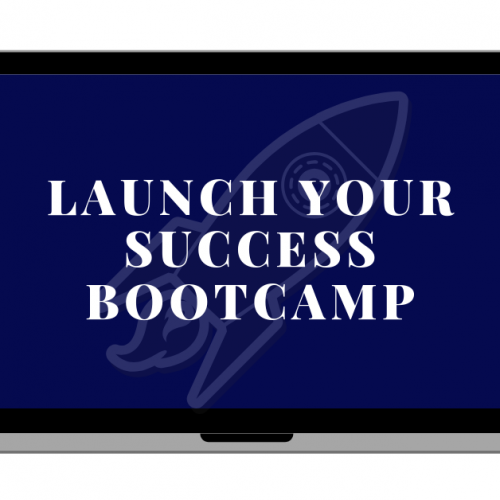 Speaker: Dental Success Network Top Faculty
Launch Your Success Bootcamp
Synopsis
DSN's top faculty will provide all the tools to kickstart your career. Learn what to look for when purchasing a practice, enhance your clinical skills, implement efficient practice management tactics, execute strategic tax planning tools and the how-tos of effective branding and digital marketing.
Speakers: Dr. Mark Costes, Dr. Addison Killeen, Jonathan VanHorn, Jake Conway, Korey Korfiatis
This course will highlight:
Practice Management

Clinical Skills- One Hour Molar Root Canal Therapy Buildup and Crown, Oral-Systemic, Cosmetic Dentistry  

Marketing

Taxes

Acquisition 

Analytics.
1 Time Bonus! "The Practice Management Course You Don't Want to Miss!" 
Description of Speaker
Dr. Mark Costes is far from a typical dentist and dental coach. During his career, he has been able to start or acquire over a dozen successful dental practices during some of the profession's most challenging times.  Dr. Costes is the founder of the Dental Success Institute, a company committed to helping dentists to achieve their full potential, while recapturing their passion for dentistry. He is also the founder of the Horizon Schools of Dental Assisting which has experienced explosive growth and has expanded to over one hundred and eighty locations throughout the United States. Dr. Costes is the International and #1 Amazon Best Selling Author of the book Pillars of Dental Success. His internet radio show, The Dentalpreneur Podcast now has listenership from over 150 countries worldwide. Mark and his wife Leslie have three sons; Bryce, Brendan, Brady and their dog Bear. They live in Prescott, AZ.
Dr. Addison Killeen  is a graduate of the University of Nebraska Dental college. He published the book, By The Numbers; a playbook to buy or start the dental clinic of your dreams. Over the past 6 years he has grown his network of offices to 6 clinics. Now he works travels and speaks on practice management and finances in the dental office.
Jonathon Van Horn, CPA/ABV created DentistMetrics to solve the problem facing many dentists – they have a complicated business and their time is stretched way too thin. Most dentists spend 15,000 hours learning to be a dentist but ZERO hours learning how to be a business owner.DentistMetrics aims to completely automate and outsource the bookkeeping, financial reporting, and tax portion of the dentist's business so that they can focus on what really matters in their practice.By creating an automated workflow for the dentist and by focusing on showing dentists what numbers they need to be watching, DentistMetrics has allowed dental practices around the country to raise profits by hundreds of thousands of dollars a year.When not interviewing dentists on his podcast Start Your Dental Practice, coaching dentists on being a better business owner, or just nerding it up with business owners about ways to be more profitable Jonathan enjoys spending time going to the lake with his wife April, daughter Harper, and son Finn. He's also been known to play golf. (poorly)Weird facts about Jonathan – he was once ranked in the top ten in the nation at whiffleball, played bass guitar in a rock band for eight years, and spent his college years playing semi-professional poker. DentistMetrics currently serves close to 150 dental practices in over 30 states.
Kory Korfiatis, Chief Brand Strategist. Korey's 20 year career in strategic brand development and relationship marketing has gained him national recognition and industry awards. A serial entrepreneur, Korey dropped out of college after less than a year to begin his career. After working for several creative companies, Korey set out to build his first creative company at just 26 years of age. Korey is an accomplished speaker and writer on the subjects of dental marketing and brand strategy and holds Marcom & Davey Branding Awards for his work. During his career, Korey has helped start, re-brand and transition thousands of dental practices across the country. Korey is also the Co-Founder and
Co-CEO of Legwork, a patient communications and marketing software for dentistry.
Educational Objectives
This course will highlight:
Practice Management

Clinical Skills- One Hour Molar Root Canal Therapy Buildup and Crown, Oral Systemic, Cosmetic Dentistry  

Marketing

Taxes

Acquisition 

Analytics.
Disclosure
The speakers declares that neither he nor any member of his family have a financial arrangement or affiliation with any corporate organization offering financial support or grant monies for this continuing education program. Although commercially available products are discussed, no financial arrangements exist between the manufacturers and the speaker.
Cancellation Policy
In the case of cancellation by registrant, refunds will be made if received in writing NO LATER than two weeks (14 days) prior to start of course date. A $100 processing fee is charged on refunds. DSN reserves the right to change speakers, equipment/materials used or course dates without notice due to unforeseen circumstances. In the rare event that attendance is insufficient, participants will be notified of cancellation or reschedule two weeks prior to course date and a full refund will be given. In such circumstance, organizers will not be held liable for any expenses already incurred by any participant.